Roca /// Lift Bathroom Concept
Lift is a smart solution to have and enjoy all the water services of the traditional bathroom (shower, sink, etc.) using the minimum amount of space.
In this way it is possible to pass from a normal sink to a "low position" sink for kids and washing feet, or to an "upper position" for a quick hair wash and to an even higher position to enjoy a comfortable and barrier free shower.
The idea is to develop a multifunctional sink that can be easily lifted up and pulled down by using a system of rails and an ergonomic handle.
This leads to a concept of bathroom that breaks the standards: the adaptive highness of the sink and the double function (showersink), both concur to create a tool which is good for any kind of user (tall and short) and for any kind of use (wash hands, wash hair, taking a shower, wash feet, etc.).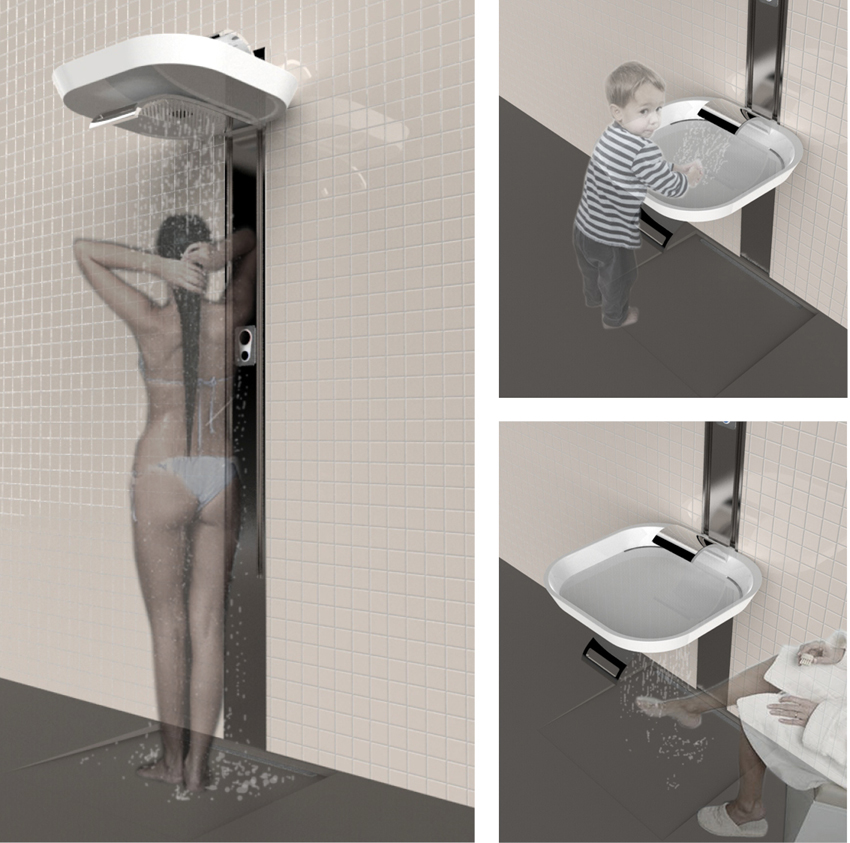 Water can flow trough two different taps, positioned above and below the washbasin.
The water pipe and the drain pipe are both flexible and integrated in the lifting system.


Lift was selected as a Finalist of Roca Jump the Gap in 2013.
︎