Graduation project ///RoTable

RoTable is a table for creative people. It was created for designers and their dynamic style of working. Rotary shelf allows you to work in a standing position and the unusual shape of the tabletop provides a combination of different positions.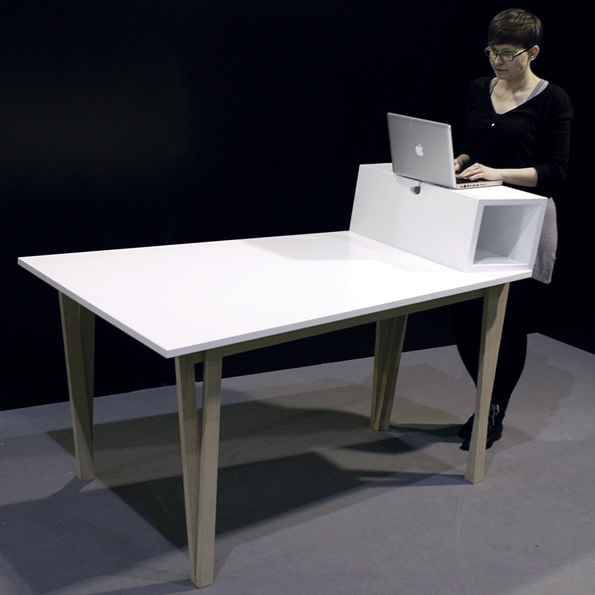 It can be arranged easily for a group meeting or conference, equally it can be divided into individual workspaces.



Cable's organisation for your laptop and other equipment is made easy thanks to carefully planned holes. This holes are also adapted to the shape of the hand to give grip when rotating the moving part.

Thanks to the innovative design of the table's legs, it is very stable in any position.


︎