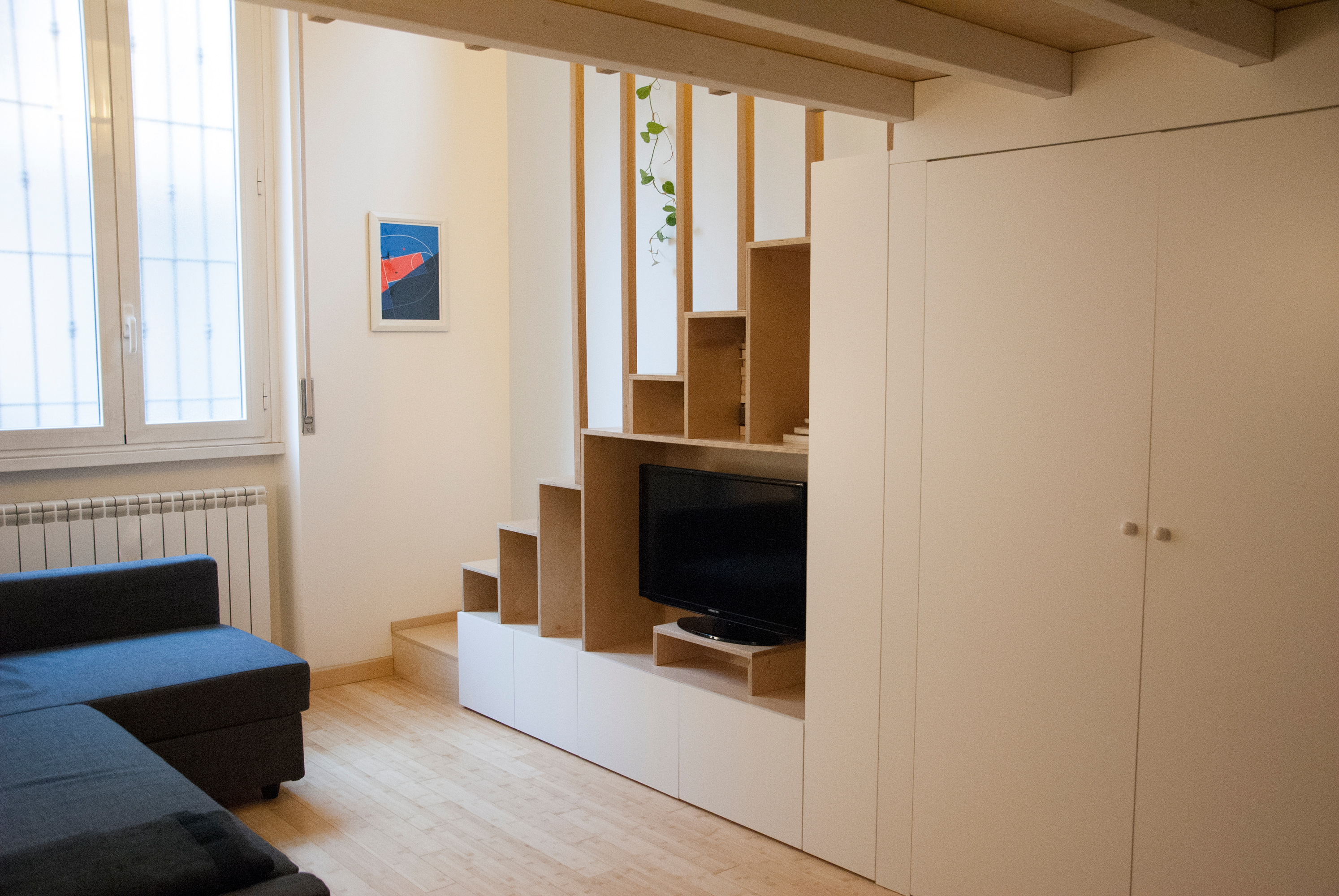 Cozy Home Milan /// Mezzanine
This mezzanine was designed for a jung couple living in Milan.
The aim was to improve space utilization in a small but high-ceiling room of their apartment.
The challenge was to fit the bedroom, the living room and wardrobe all in one space, without renouncing to the commodity and functionality of each area.
The key to do that was to design a multifunctional stairs, featuring a comfortable steps rhythm and some shelves underneath those steps. That space is then used as library, TV cabinet and for storaging various objects. Two spacious wardrobes are continuing on the same line.
A cozy bedroom is located upstairs, and it is separated from the rest of the room by a frame wall. This characteristic but light structure is used also as a railing for the stairs, connecting optically the two levels.